Our products and services
In addition to a wide variety of everyday products, we have a seasonally adjusted range of dairy products supplied via Blas ar Fwyd.
Most products are sourced locally including Bellis Brothers Milk, Llaeth Y Llan Yoghurts, Organic Milk, Patchwork Pâté, Blas ar Fwyd's own brands, plus many more. We also stock a variety of competitively priced beers (many local) and wines.
Other products available include, Chilly Cow Ice Cream, local honey (set and runny) and a good variety of gifts and greetings cards. 
Fancy an ice cream after a long walk?  We stock a range of delicious Chilly Cow flavours along with a variety of Walls Ice Creams and lollies.
Henllan Bread can be ordered – delivered Monday, Wednesday and Friday.
See the Henllan Bread range here.
Some additional bread, rolls, cakes, pies and pasties are also available, but best to order to avoid disappointment.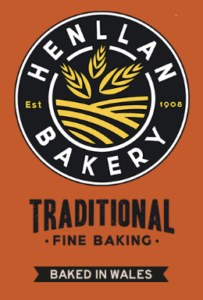 We stock a range of pre-packed JH Jones of Denbigh meats, bacon, burgers, etc. and some cooked pasties and pies.